Hook your viewers with XStream
XStream is a ready-to-go app for linear TV and VoD users, which helps to accelerate the go-to-market due to its quick, on demand setup. Our clients only have to select the modules and functionalities that best fit the requirements of their business model and customers' needs...et voilà!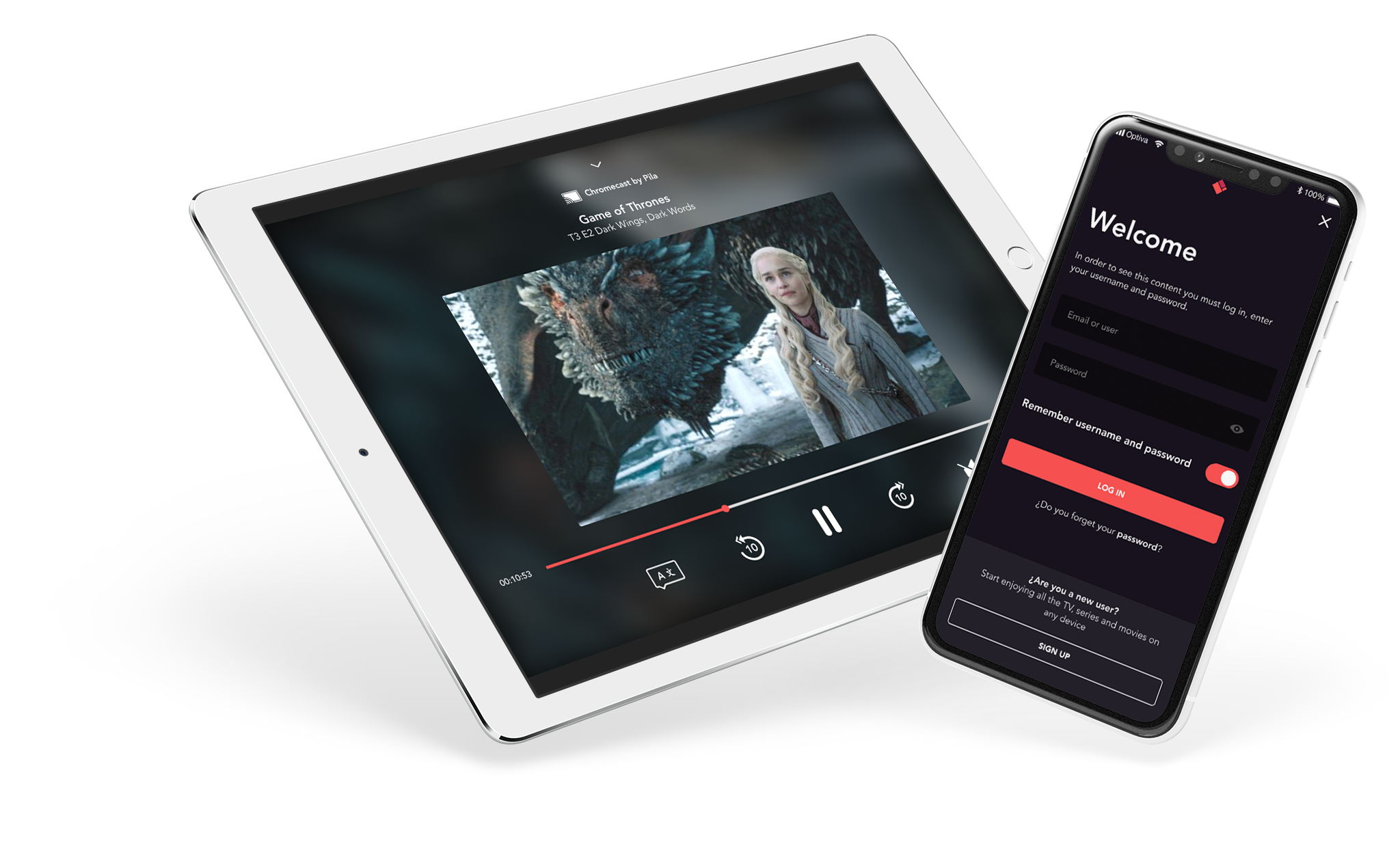 Users can enjoy linear TV channels, catch-up and on-demand content, and much more.
The variety of devices on which it is deployed, allows you to have a fully portable experience.
The app will be on your hands at the speed of light, as time-to-market will be minimised.
XStream helps improve the NPS and reduces churn.
Remarkable reduction in costs and development time.

Friendly and relevant UX to engage your audience
Available in a wide range of devices and operating systems.
Responsive design and user-friendly interface.
Simplified navigation structure.
Meaningful selection of highlighted content on rails, banners or carousels.